Multi-Port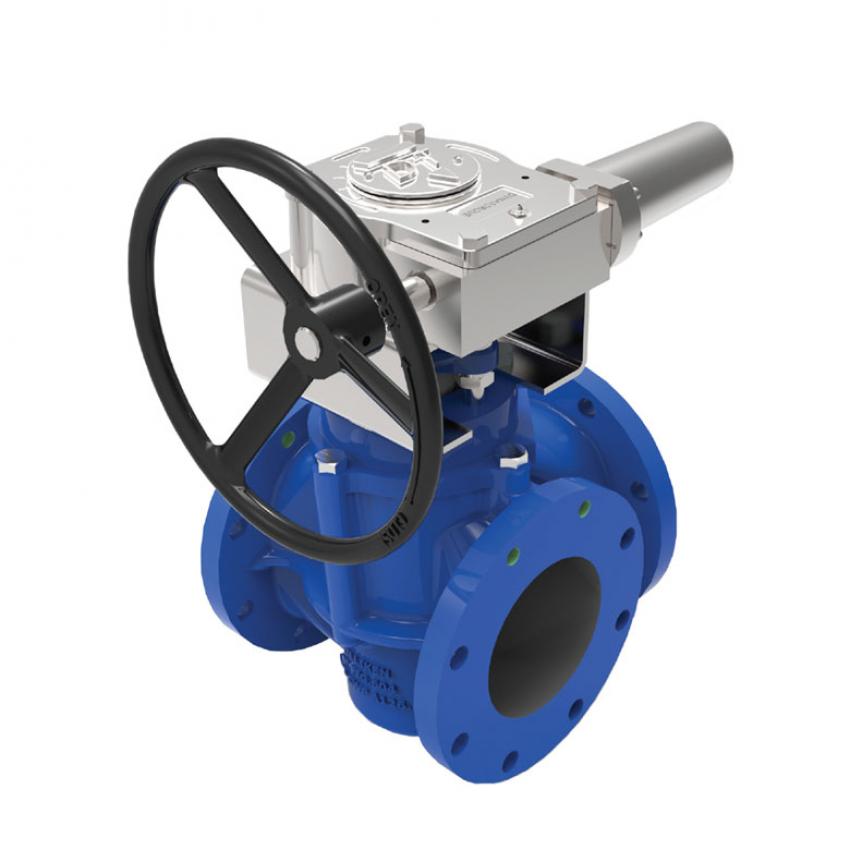 Multi-Port
Plug Valve
Quality, reliability, safety and value are Milliken® Company's criteria embodied in the Multi-Port plug valve.
High quality manufacturing processes from advanced CAD engineering to CNC machining ensure reliable operation with high flow capability.
The Milliken® Multi-Port plug valve is designed for regulation, diversion and isolation of water (clean or dirty) and sludge and slurries. The single tapered plug design can be arranged to provide a wide selection of flow configurations.
High flow and large solids passage is a key feature of the Milliken® Multi-Port plug valve; a 3" round solid can pass through a 4" valve without compression.
Although the regular usage of a Milliken® Multi-Port valve is for flow diversion applications, the valve can provide tight shut-off, which is factory set when requested at order placement. (Not available with double-style plug or on 14" and 16" valves).
Body & Seat:
The Multi-Port plug valve body is a high integrity casting in cast iron ASTM A126 Class B. The precision machined, internal tapered surface of the body is the valve seat which is provided with a corrosion and erosion resistant epoxy coating. Other materials are available.
Plug:
The ductile iron plug is totally encapsulated (3" thru 12") with a molded and vulcanized elastomer providing sealing and tight shut-off. For tight shut-off applications, it is advisable that the flow is against the rear of the plug. Tight shut-off not available with double-style plug or on 14" and 16" valves.
Submittal Drawing   Brochure   Specifications Manual